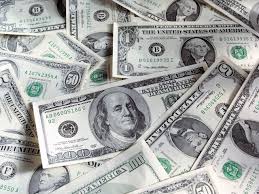 When it comes to making money with a small business, there are two general principles to keep in mind. First, you have to produce a quality product and attract enough customers to sustain the operation. Second, you need to manage the company's resources so that expenses are kept as low as possible. This lean operating model will help to stretch your collected revenue and keep the company on sound financial footing.
When it comes to managing your expenses, one key strategy is to order supplies so you have what is needed but not a lot of additional inventory. A larger inventory means more taxes to pay. By making sure that the supplies and materials needed for production show up just before they are needed, they are quickly turned into revenue producing finished goods. While it can take some effort to arrange delivery schedules with your vendors, this one approach will enhance your monthly bottom line significantly.
You also want to eliminate waste in your production cycle. Evaluate the way raw materials are used in the process and make sure just about everything goes into the finished goods. In terms of time, make sure that employees are working efficiently, since this will mean more goods produced per hour. More goods produced in less time translates into the ability to fill orders faster and receiving payments from customers sooner rather than later.
Even a small business that is efficiently operated has some room for improvement. Take some time to step back and see the operation from a different perspective. At the same time, ask your employees for ideas on how to make the operation run a little smoother. You may be surprised to find that the people who handle the same tasks each day will have some great suggestions on how to increase productivity and make the company even more successful.